Azerbaijan Oil Contracts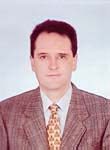 Kurdashi, Araz and Kirgan Daniz
Eros Agostinelli, President
The Kurdashi block is made up of three prospects: Kurdashi,
Araz Daniz and Kirgan Daniz. Reserves are expected to exceed 100 million tons (1.3 billion barrels). The investment for the project is estimated at $2.5 billion. The exploration phase of the contract is for three years with a possible extension of two additional years during which at least three wells are to be drilled. After oil is discovered, the contractor must begin extraction no later than 36 months. To date no drilling operations have been carried out in this region.
The Kurdashi prospect is located 130-140 km southwest of Baku where the Kur River empties into the Caspian Sea. The prospect is 10-12 km offshore in depths of 10-60 meters and extends over an area of 550 sq km. It was discovered in 1948, and the geophysical survey was carried out during the Soviet period in 1988 with the intention of doing deep water prospecting drilling operations in 1994. The productive layer is 18 km long, 5 km wide and 700 meters high.
Signed on July 7, 1998


Map: Click to enlarge

The Araz Daniz structure is located 45 km offshore in depths ranging from 70-200 meters. Discovered in 1855, geophysical surveys were carried out between 1984 and 1988. The productive layer is estimated to be 10.5 km long, 3.5 km wide and 300 meters in height.
The Kirgan Daniz structure is 50 km offshore in depths of 150-500 meters. The productive layer is 18 km long, 4.5 km wide and 120-130 meters high. The structure was discovered in 1985.
The original Memorandum of Understanding was signed in Rome on September 25, 1997 during the official visit by Azerbaijan President Heydar Aliyev to Italy. The Production Sharing Agreement (PSA) was finally signed on June 2, 1998 at the Gobustan Palace in Baku. Both Natig Aliyev, President of Azerbaijan's State Oil Company (SOCAR), and Guglielmo Moscato, Chairman of ENI, signed the agreement.
Agip Azerbaijan BV is the operator (25%). Other members include Mitsui (15%), Turkish Petroleum (5%), Repsol (5%) and SOCAR (50%).
Agip, a subsidiary of ENI (Italy) first became involved in the Caspian region in November 1995 as a member of the Caspian International Petroleum Company (CIPCO) in the Karabakh prospect (no longer in operation after February 23, 1999). Turkish Petroleum is involved with various projects in Azerbaijan (AIOC and Shah Daniz). Mitsui (Japan) and Repsol (Spain) are new to Azerbaijan.


Signing Ceremony for Kurdashi Contract on June 2, 1998 at the Gulustan Palace in Baku. Left: Turkish Minister of Energy Cumhur Erzumer, President Heydar Aliyev, TPAO General Manager Sitki Sancar; 2nd row: SOCAR's President Natig Aliyev, 3rd from left: ENI's President and Chari Guglielmo Moscato, Mitsui's Deputy General Manager Yogi Matsumura, Italy's Minister of Industry Pierluigi Bersani; behing him, TPOC's International Director Erol Memioglu, behind him on third row to right Japan's Minister of International Trade and Industry Yasuo Tanabe.

ISR Plaza, 11th Floor
Nizami Street, Baku

Tel: (99-412) 97-22-12
Fax: 97-22-07
From Azerbaijan International (6.3) Autumn 1998.
© Azerbaijan International 1998. All rights reserved.

SOCAR Contracts
Back to Index AI 6.3 (Autumn 1998)
AI Home | Magazine Choice | Topics | Store | Contact us