Spring 2006 (14.1)
Page 20
Prison Camps in Azerbaijan
Azerbaijan, too, was part of the Gulag or network of prison camps located throughout the Soviet Union. There were at least 16 concentration camps and two prisons, though the author felt his information was far from complete.

Source: "The First Guidebook to Prisons and Concentration Camps in the Soviet Union" by Avraham Shifrin. Bantam books, 1982. USA. ISBN: 0-553-01392-0. English. Azerbaijan section, pages 256-258. Total pages: 392 pages, hardcover.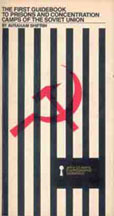 1. Cherniy Gorod (Baku: Black City): Approximately 1,000 prisoners in two women's camps. There's also a children's camp here of about 600 prisoners assigned to mechanics workshops.

2. Mardakan (50 km from Baku on the Absheron Peninsula): More than 1,000 prisoners in a children's camp (No. 38/11).
3. Zagatala (northwest Azerbaijan): Approximately 500 to 600 prisoners in a children's camp.

4. Beshir (near Baku): Approximately 3,000 prisoners.

5. Boyuk Shor (near Baku): Approximately 300 prisoners (No. 38/6).

6. Ahmadli (suburb of Baku): more than 1,500 prisoners (No. 38/7).

7. Aghdam (western Azerbaijan): Approximately 1,200 prisoners (No. 38/13).

8. Near Bina (Baku's airport): More than 3,000 prisoners (No. 38/2).

9. Shusha (western Azerbaijan): Approximately 1,000 prisoners (No. 38/10).

10. Neftchala, Lankaran, Masalli, Salyan (near southern border of Azerbaijan): Exact number of prisoners is not known.

11. Sumagalli and Dashkasan: 500 prisoners.

12. Baku (two prison camps): A pre-trial detention prison belonging to the Ministry of Interior which holds for up to 2,000 inmates; an inner prison of the KGB for up to 300 inmates.


Back to Index AI 14.1 (Spring 2006)
AI Home | Search | Magazine Choice | Topics | AI Store | Contact us

Other Web sites created by Azerbaijan International
AZgallery.org | AZERI.org | HAJIBEYOV.com