Baku - An Old Forgotten Book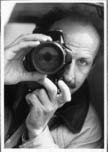 "Baku is like an old forgotten book that you discover in your grandmother's attic. Once you've wiped off the dust and delved into its pages, you stand amazed at its treasures. Azerbaijan's intellectual resources far exceed its natural resources. The real prize here is not oil but rather, history, culture and people."
Reza, the Paris-based, world-renown photographer in an interview with Azerbaijan International in December 1997. Reza has been on assignment in the Caspian region for the past year for National Geographic magazine.


Never Forget Khojali and other Massacres
"It's so hard to reflect with words or even photos the horror that the Azerbaijani people of Khojali suffered that night [February 26, 1992] when hundreds among the town's population of 8,000 were murdered in cold blood. Survivors were left to stumble through the darkness to neighboring villages and towns.

"The media often refer to such events as 'ethnic cleansing.' In reality, they mean annihilation. The mutilation and brutality that I saw inflicted on these victims, and the stories I heard from those who managed to escape, still haunt my nightmares, just as do numerous other horrific events that I have captured on film these past two decades.

"We must never forget these events nor others like them - the slaughter of Palestinian civilians by Israelis (1982), the massacres of Kurds by the Iranian Revolutionary Guards (1980), Kurdish villages being burned to the ground by the Turkish Army (1993) and the Serbian brutalities upon Croatians in Sarajevo (1994). All were demonic acts revealing the darkest side of humanity."

Reza, world prize-winning photographer, recalling his experiences in Azerbaijan following the Khojali Massacre in 1992. Since 1991, Reza has been a regular contributor to National Geographic Magazine. In May 1999, his photos of Azerbaijan and the region will illustrate the National Geographic's feature on the Caspian. Quote: 1999.

See also:
Black January - Baku (1990) (AI 6.1, Spring 1998)
In Pursuit of Freedom and Justice: Through the Eyes of a Photojournalist - Reza (AI 6.1, Spring 1998) Reza: Photojournalism in Afghanistan (AI 10.2, Summer 2001)
From Azerbaijan International
© Azerbaijan International. All Rights Reserved.
AI Home
Quotes