Music Section
Bulbul School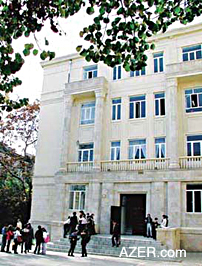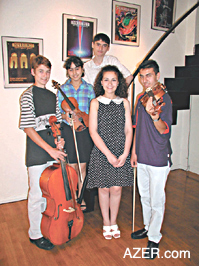 Left: Bulbul School got a "face lift" this past summer 2001 - sandblasting, paint and new windows.

Above: Bulbul Quintet (left to right) cellist Denis Utkin, violinists Sabina Guliyevav and Rovshan Amrahov, pianist Saida Taghizade and violinist Anar Aliyev.
From Azerbaijan International
© Azerbaijan International 2002. All Rights Reserved.