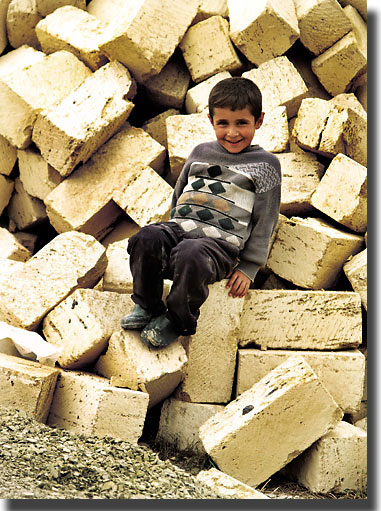 Back Cover
Autumn 2005 (AI 13.3)
Azerbaijan International
Photo: Betty Blair
Construction is not confined to Baku. In the remote village of Jek, high in the Caucasus Mountains, construction is going on. Despite the fact that the road is extremely hazardous and nearly inaccessible, this past summer trucks have been hauling heavy limestone quarried blocks - 200 at a time - up the mountain so that a new school can be built. Here's the grandson of the headmaster - all smiles!