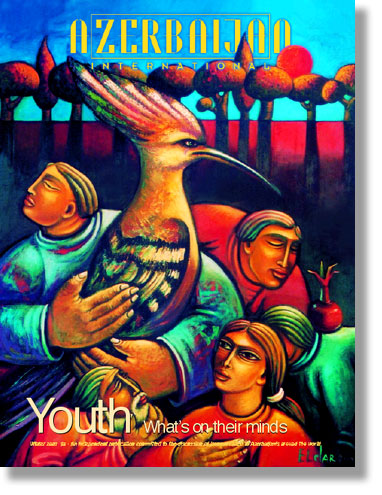 Front Cover
Azerbaijan International

Winter 2003 (AI 11.4)
Art: Eldar Babazade


Traditionally, Azerbaijanis believe that if you see the hoopoe bird (shanapipik in Azeri), you'll have good luck as it is endowed with magical and mystical properties. However, as the bird loves freedom, it will not bring fortune if captured or confined. Artist Eldar Babazade also wanted to convey the necessity of taking care and preserving nature. Contact him at (994-12) 76-26-86 (studio), 71-18-15 (home), or (994-50) 353-12-93 (mobile). See his works and more than 160 other Azerbaijani artists at AZgallery.org.