Autumn 1997 (5.3)
Page 85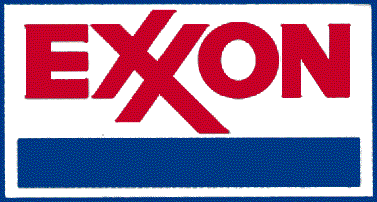 Oghuz Field
(Note: Spelling of Oghuz through Azeri to English, not through Russian)

ExxonMobil signed a production sharing agreement (PSA) with SOCAR for the Oghuz Offshore Block, located 45 km east off the coasts of Azerbaijan near Oil Rocks and Gunashli. The signing ceremony took place in the White House in the presence of Vice President Al Gore, Secretary of State, Madeleine Albright and Azerbaijan President Heydar Aliyev.
ExxonMobil signs for the Oghuz Field. Natig Aliyev (left) President of SOCAR signs with Bill Scoggins, President of ExxonMobil New Exploration and Producing Ventures and Global Exploration.

Oghuz Prospect

signed in the White House

August 1, 1997

operated by ExxonMobil
Under the terms of the PSA, ExxonMobil is the operator with a 50 percent working interest in the block. SOCAR holds the remaining interest. The PSA calls for exploration drilling to be completed on the block over the next three years.

The depth of the sea of this field ranges between 50-100 meters. The Oghuz structure was discovered by seismic exploration in 1977. The size of the field at the productive layers is 17 x 6 km but at the lower layers, it is 5 x 2 km. Well No. 1 was drilled in 1978 to the depth of 4,899 meters. Well No. 2 was drilled in 1979 to a depth 4,614 meters. The field has estimated reserves of 50 million tons of oil.

ExxonMobil is a major international oil and gas company with a strong and growing chemical business. It operates in over 100 countries and generates over $81 billion in revenues in over $46 billion in assets. It produces almost 1.6 million barrels (232,000 tons) of oil equivalent a day-split about equally between liquids and natural gas. It sells about 53,000 barrels (7,2000 per day) of premium automotive and industrial lubricants throughout the world.

ExxonMobil has been in Azerbaijan since 1994. It is involved with numerous humanitarian, educational and cultural projects. In particular, it has undertaken the remodeling of five orphanages in collaboration with "Save the Children Federation." ExxonMobil is one of the sponsors of the Petroleum Geoscience Scholarships which is being coordinated by the American Geological Institute for Azerbaijani students to study in the U.S.
From Azerbaijan International (5.3) Autumn 1997.
© Azerbaijan International 1997. All rights reserved.

Back to Index AI 5.3 (Autumn 1997)
AI Home | Magazine Choice | Topics | Store | Contact us