Spring 1997 (5.1)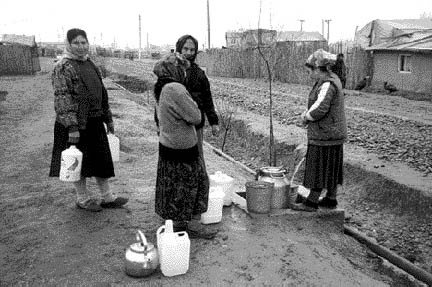 Collecting water continues to be a serious problem in Azerbaijani refugee camps. Often the water is only available limited hours of the day. Sabirabad camp No 1. has 12,000 refugees.
Photo: Blair (January 1997)
Previous page

From Azerbaijan International (5.1) Spring 1997.
© Azerbaijan International 1997. All rights reserved.
Back to Index AI 5.1 (Spring 1997)
AI Home | Magazine Choice | Topics | Store | Contact us