Spring 1997 (5.1)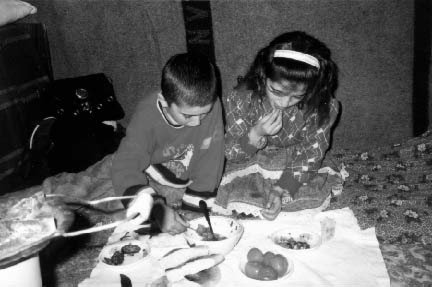 Most refugee families have very little furniture in their mudbrick and limestone block homes. Still many of them are obliged to spread a cloth and eat on the floor - a practice that is not common in Azerbaijan.
Sabirabad Refugee Camp No 1.
Photo: Blair (January 1997)
From Azerbaijan International (5.1) Spring 1997.
© Azerbaijan International 1997. All rights reserved.
Back to Index AI 5.1 (Spring 1997)
AI Home | Magazine Choice | Topics | Store | Contact us