Spring 1997 (5.1)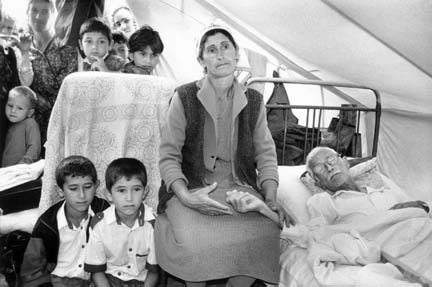 One of the greatest tragedies of Azerbaijani refugee life is the stress that the flight from homelands and the inhumane living conditions in refugee camps have made the elder male members of families. Often women have to take on both the physical and psychological responsibilities of the survival of the family, a traditional male role.
Photo: R. Redmond of the UNHCR (1994).
From Azerbaijan International (5.1) Spring 1997.
© Azerbaijan International 1997. All rights reserved.
Back to Index AI 5.1 (Spring 1997)
AI Home | Magazine Choice | Topics | Store | Contact us