Spring 1997 (5.1)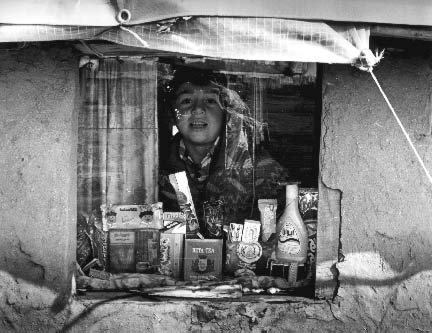 Entrepreneurship: a little store front established from a single room mud-brick home. Goods are sold from window and include tea, soap and vegetable oil. One of the greatest tragedies of the Azerbaijani refugee camps is that most children are not getting any formal education.
Photo: Elnur Babayev, Sabirabad camp (1996).
Previous page

From Azerbaijan International (5.1) Spring 1997.
© Azerbaijan International 1997. All rights reserved.
Back to Index AI 5.1 (Spring 1997)
AI Home | Magazine Choice | Topics | Store | Contact us