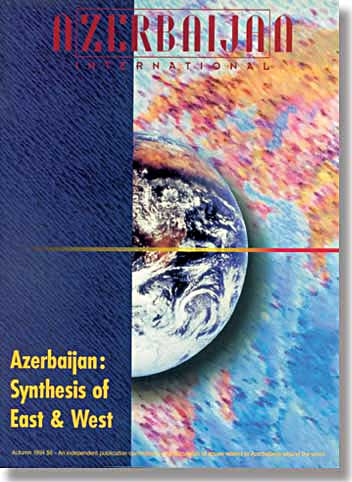 Front Cover
Winter 1994 (AI 2.4)
Azerbaijan International
Design: Pirouz Khanlou
Geographically, Azerbaijan is located between what is generally identified as East and West. However, because of its proximity to early trade routes and its vast resources, the region became an international melting pot, and has enjoyed centuries of exchange - cultural, intellectual and economic. This rich multi-ethnic and multi-cultural heritage continues to evidenced by a spirit of universality and opennes today. Azerbaijan is neither East nor West, but a unique synthesis of both worlds.